Understanding the pros and cons offered by property management firms is crucial for real estate investors. A property owner must know precisely what these companies do before deciding if professional property management services are best for their rental business. This article is all an investor needs to understand exactly what a property management company does.
A property management company handles the day-to-day operations of rental properties. These companies are contracted by the rental property owners to serve as the landlord of rental units. Their duties include screening prospective tenants, rent collection, and handling maintenance requests.
I've been managing rental properties for more than 16 years. I own more than 70 rental houses and a property management company. This gives me a unique perspective on property management firms from both sides of the business relationship. In this article, I will teach you everything you need to know about what property management companies do.
What Does A Property Management Company Do?
A property management company is a third party business hired to manage rental properties' day-to-day operations. These companies will employ a professional property manager to handle tasks such as finding new tenants, screening tenants, and addressing maintenance issues.
Below is a list of the typical responsibilities of a property manager.
Market The Property
A good property management company will market the property to attract the best tenants. This includes taking pictures of the home, advertising the property, and posting the listing to social media. In addition, they will set the rental rates that are the best option for the local market.
Screen Tenants
A property management firm will find and screen potential tenants. This includes running background checks, verifying employment, and checking their rental history.
The best property management companies will use their criteria for finding good tenants while abiding by state laws. In most cases, rental property owners can add additional screening criteria.
Execute Lease Agreement
The first step to renting a house is using a robust lease. A property management company will have the lease, will have it signed by the tenant, and will see that it is enforced. They will also collect the security deposit at the lease signing.
Serve as Tenant Contact
An experienced property management company will handle tenant relations. They will give you peace of mind by handling all tenant interactions. They will b well-versed in fair housing laws and ensure local laws are followed.
Collect Rent
A good property manager will collect rent in a timely fashion. They will add the appropriate late charges and process late payments and the associated fees. On top of these, they know how to handle tenants that do not pay the rent.
Handle Evictions
The property management team will handle tenant evictions. In many cases, this work will be contracted out to an attorney. However, in some instances, the property management company staff will handle the eviction.
Manage Maintenance Requests
Rental homes will inevitably need maintenance services. The management company will have a process to capture the repair requests, ensure the work is done, and verify the work was done correctly.
Take Care of Property Turnover
Even the best tenant will eventually leave, which will affect rental income. The property manager will prepare the house, put it back on the market, and find a quality tenant.
What Does A Property Management Company Not Do?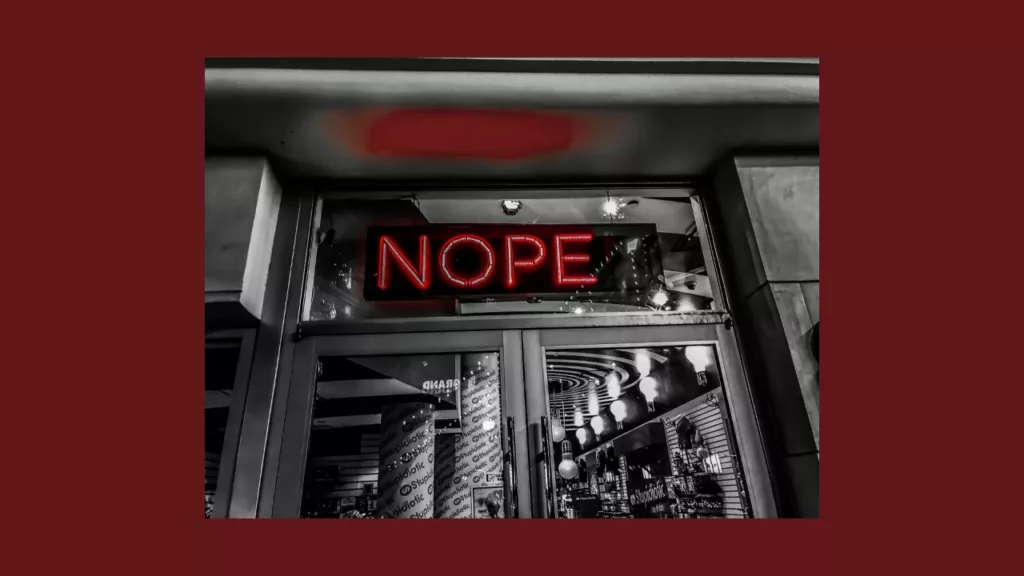 Pay for Repairs
A property management company will handle maintenance requests but will not pay for them. Once the work is performed, they will bill the property owner.
Legal Expense
A management company will not pay legal expenses. If an eviction is needed, the rental property owner will be billed for court costs and legal fees.
Make Mortgage Payments
The property management firm will not make the mortgage payings. This is the owner's responsibility, so a reliable source of passive income is essential.
Provide Property Insurance
Homeowners' insurance is the owner's responsibility. The management company will not make the payment from the collected rent.
Pay Property Taxes
A property management company will not pay property taxes on the rental property. Instead, the owner must make these payments to avoid the house being seized.
Prepare Tax Returns
Property management companies do not give tax advice or prepare tax returns. They will provide the owner with financial statements but only include the items the management company is responsible for.
What does a Property Management Company Charge?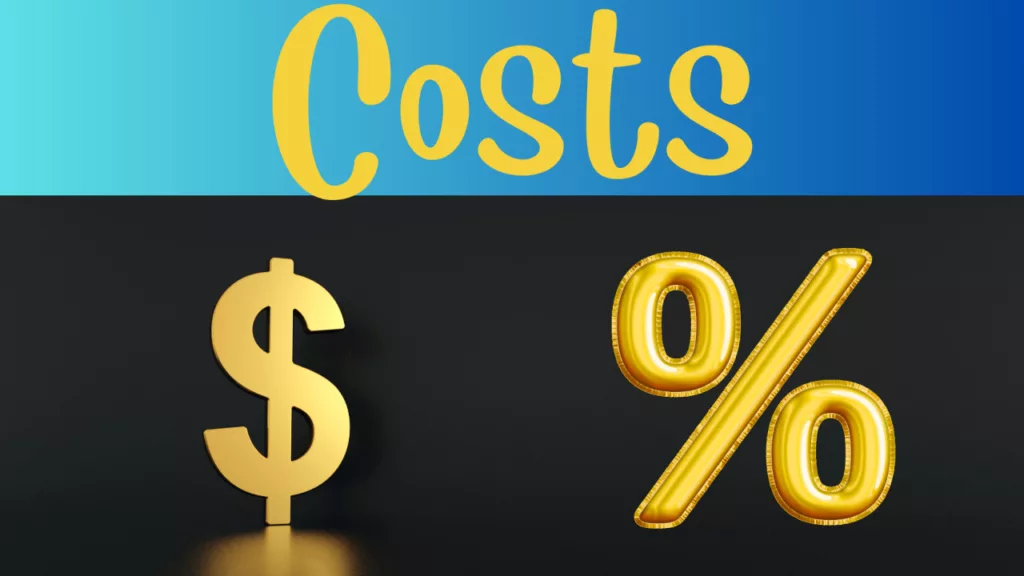 Property management companies rarely charge a flat fee. The property owner will be charged when a new tenant is found, when rent is collected, and when maintenance is performed. Some of these charges are negotiable at the time the company is engaged.
Leasing Fee
A property management company typically charges a leasing fee when filling a vacancy. This flat fee often equals one month's rent and is collected when a new tenant signs the lease.
Property Management Fee
It is common for the property management company to charge a monthly fee. This property management fee is often 10% of the monthly rent and is collected as the rent is paid.
Maintenance Fee
The property owner will always be billed for the actual cost of maintenance and repairs. In some cases, the property management business will also charge a maintenance fee on top of the actual price.
Marketing Costs
Many property management companies include marketing costs in their service fees. Others will bill the property for the expense of advertising and marketing.
Advantages and Disadvantages of Using a Property Management Company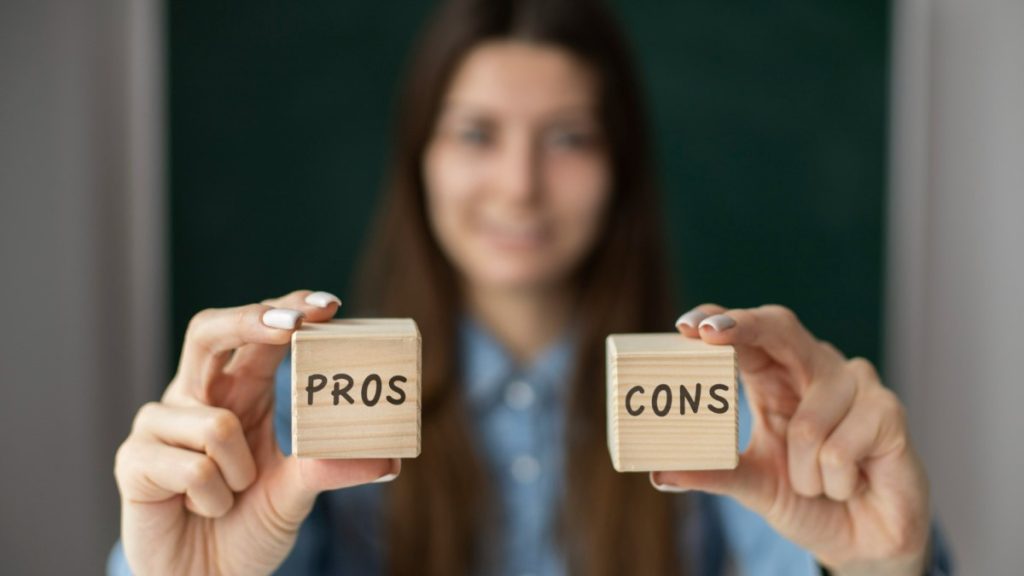 Advantage
Disadvantage
Save Time
Delegating the day-to-day management to a property management company frees up time for the property owner.
Additional Expense
Property management fees are expensive. A real estate investor can make more money by acting as the property manager.
Maintenance Efficiency
Property management companies have a stable of available contractors. They can quickly find a professional to handle any maintenance issue.
Expensive Repairs
A property management company may not be motivated to find the best deal on maintenance workers. Their pay comes from collecting rent, not reducing expenses.
Industry Knowledge
Property management companies know how to handle most situations. They have learned the best way to address most issues and understand the relevant law.

Flexibility
Real estate investors give up control when they delegate management issues. This makes it difficult to fine-tune the management approach for unique circumstances.
Alternatives to a Property Management Company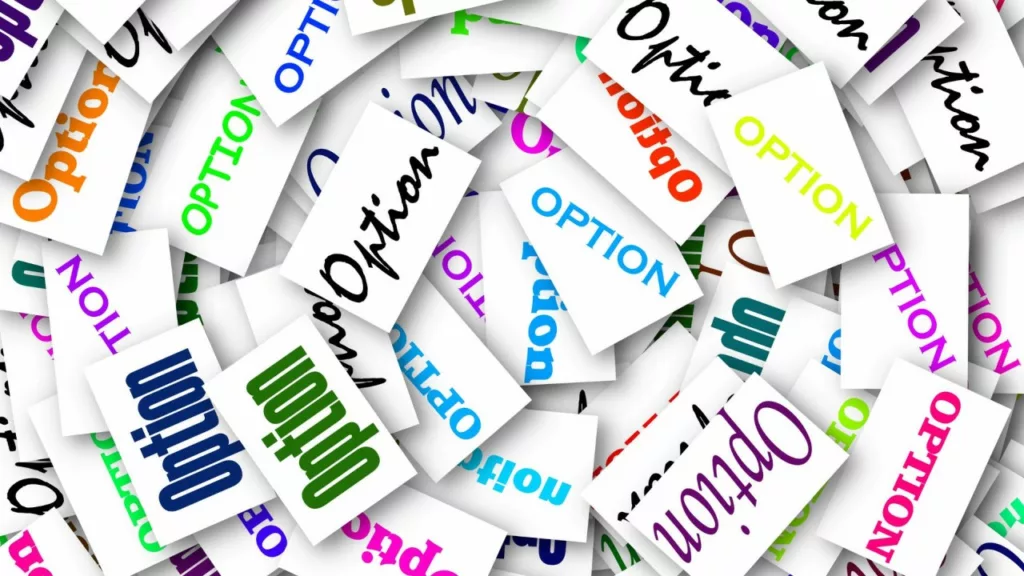 Self Manage
The top alternative to a property management company is to self-manage. In this scenario, the property owner will also act as the property manager. The owner finds tenants, collects rent, and handles maintenance calls.
When acting as the property manager, the owner does not have to perform all the tasks. They are managing the property but not necessarily using the plunger. A self-managed real estate investor can (and should) hire contractors for maintenance work.
Here are actionable tips for a real estate investor managing their own properties.
Hybrid Outsource
Many real estate brokers have property managers on staff. A real estate investor can contract for limited management services. For example, the property manager could find tenants for a flat fee but not manage the day-to-day operation of the rental houses. Make sure they are a memeber of the national association of residential property (NARPM).
It is common for a real estate agent, skilled in finding home buyers to apply that talent to finding renters. They often charge one month's rent, and their involvement ends when the property is rented.
An often-used hybrid approach is for real estate investors to find the tenant and collect rent but have maintenance calls go directly to a handyman. Usually, the handyman is glad to get the work and will not charge a premium for handling the calls. The property owner must stay on top of the work and ensure the handyman isn't doing unnecessary maintenance.
Hire a Manager
As mentioned above, there are many tasks that a property management company will not perform. This includes paying bills, working with the bank, and working with the insurance company. If the owner hires an employee, they can also handle other tasks.
Hiring an employee to manage a rental portfolio has many advantages. It is often cheaper than using a management company, and the employee can perform a broader range of services. However, the real estate investor needs an extensive portfolio before this option is viable.
IS Hiring a Property Management Company Worth It?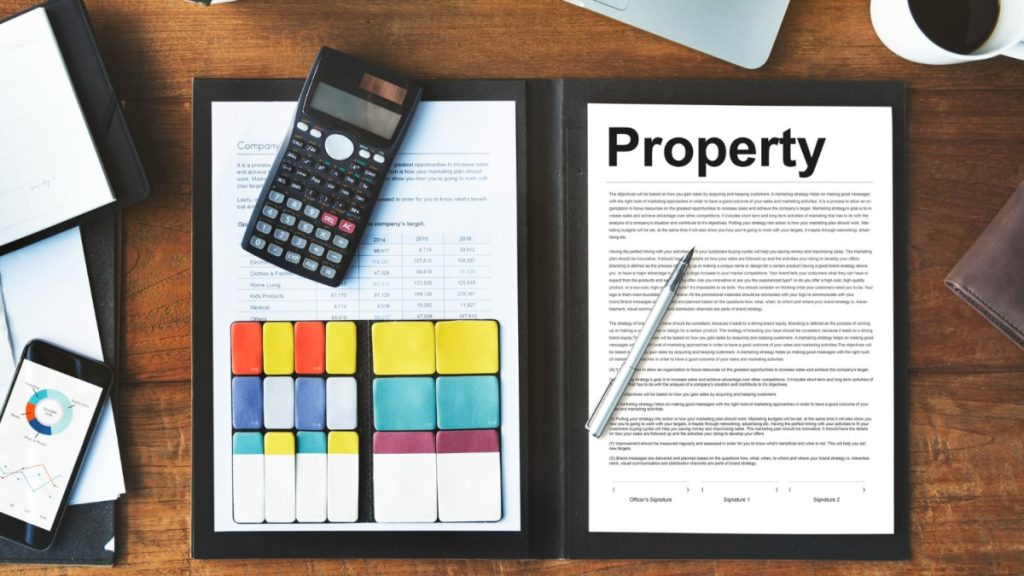 The short answer is no; hiring a property management company is not worth it. There may be benefits from using a property management company in some cases, but these are rare.
A temporary landlord may benefit from hiring a property management firm. Someone that inherits a house with a tenant but plans to sell the house may benefit from using a property management company until the house sells. A real estate investor that doesn't live near the area may benefit from using a good management company near the property.
The best option for a beginning real estate investor is to self-manage the property. This gives the owner valuable experience in properly managing the properties. Only with this experience could a property owner evaluate a property management company.
Hiring employees to manage the properties is the best option as the portfolio grows. The employee's duties can be tailored to what is needed instead of the services offered by a property management company. Property owners need this level of control to efficiently manage a real estate portfolio for maximum returns.
Hiring an employee is not simple. You can't engage them too soon in the portfolio-building process. You have set the proper pay to keep the employee while generating passive income. On top of this, you have to develop a robust job description that matches your business plan.
Properly hiring employees is the key to scaling the renal business. This article will teach you everything you need to know to hire an employee to manage your rental properties.
Conclusion
Understanding the role of a property management company is essential for real estate investors. While hiring a property management company can save time and provide expertise in handling day-to-day operations, it comes with additional expenses.
Property management companies charge various fees for their services. Typical charges are one month's rent to fill a vacancy plus 10% of the rent going forward. Depending on the contracting agreement and the services needed, there may be additional costs.
Alternatives such as self-management, hybrid outsourcing, or hiring dedicated employees offer more control but require careful consideration. Ultimately, the decision to hire a property management company or pursue other options depends on individual circumstances, experience, and the size of one's rental property portfolio.